The ForeSee Experience Index (FXI): 2015 Retail Edition is the research commentary for the definitive annual study on the retail customer experience. ForeSee measured the retail customer experiences with the largest brands in the United States and the United Kingdom from the perspective of the holiday shopper. This study focused on retailers' three most important customer channels: web, mobile and store.

The results are comprised of more than 40,000 survey responses collected for the holiday shopping season.

This was the first major project after our company brand split from the parent. We hadn't yet done a full rebrand, so I developed this as a transitional piece, different from anything we've done before, but utilizing our iconic red throughout.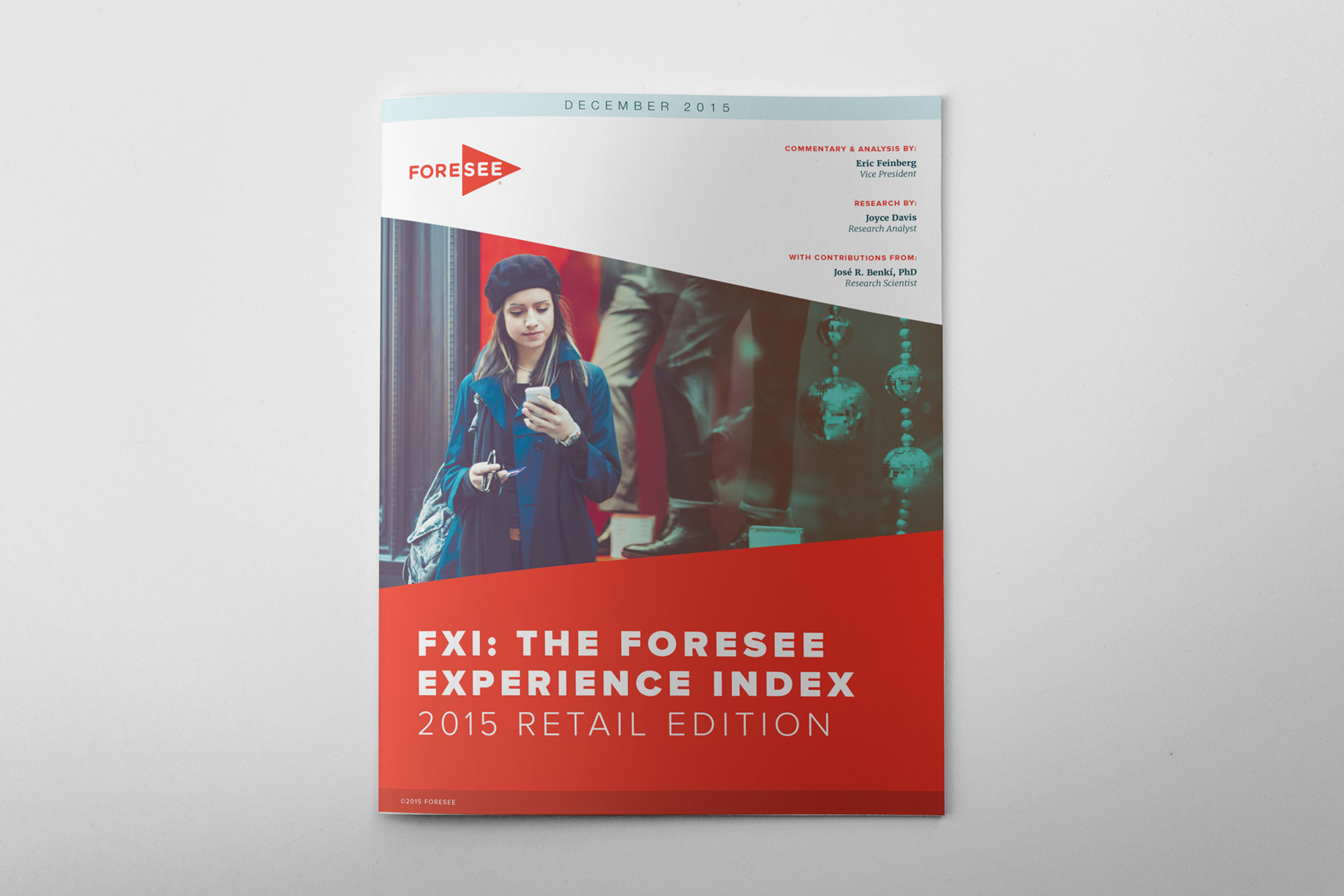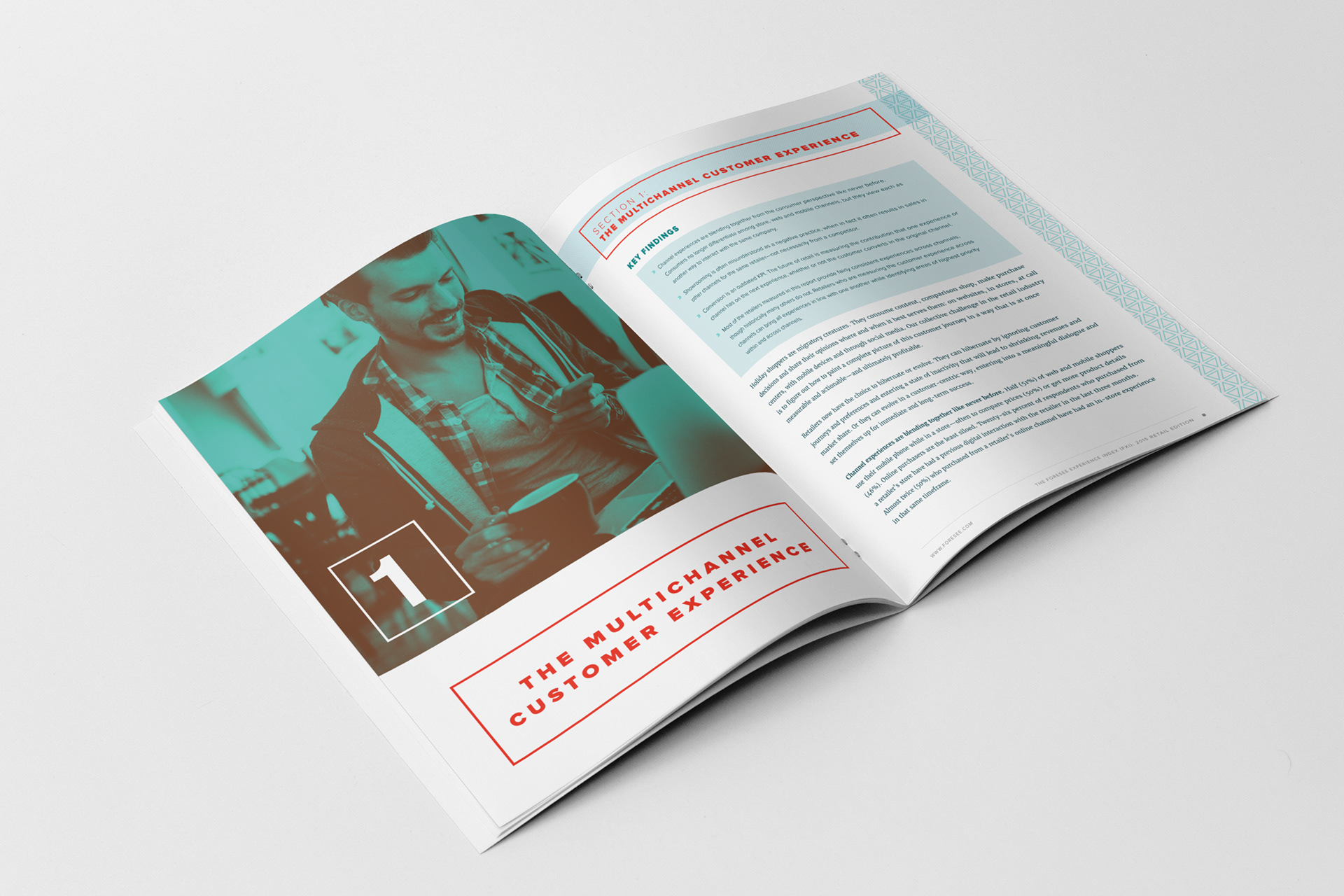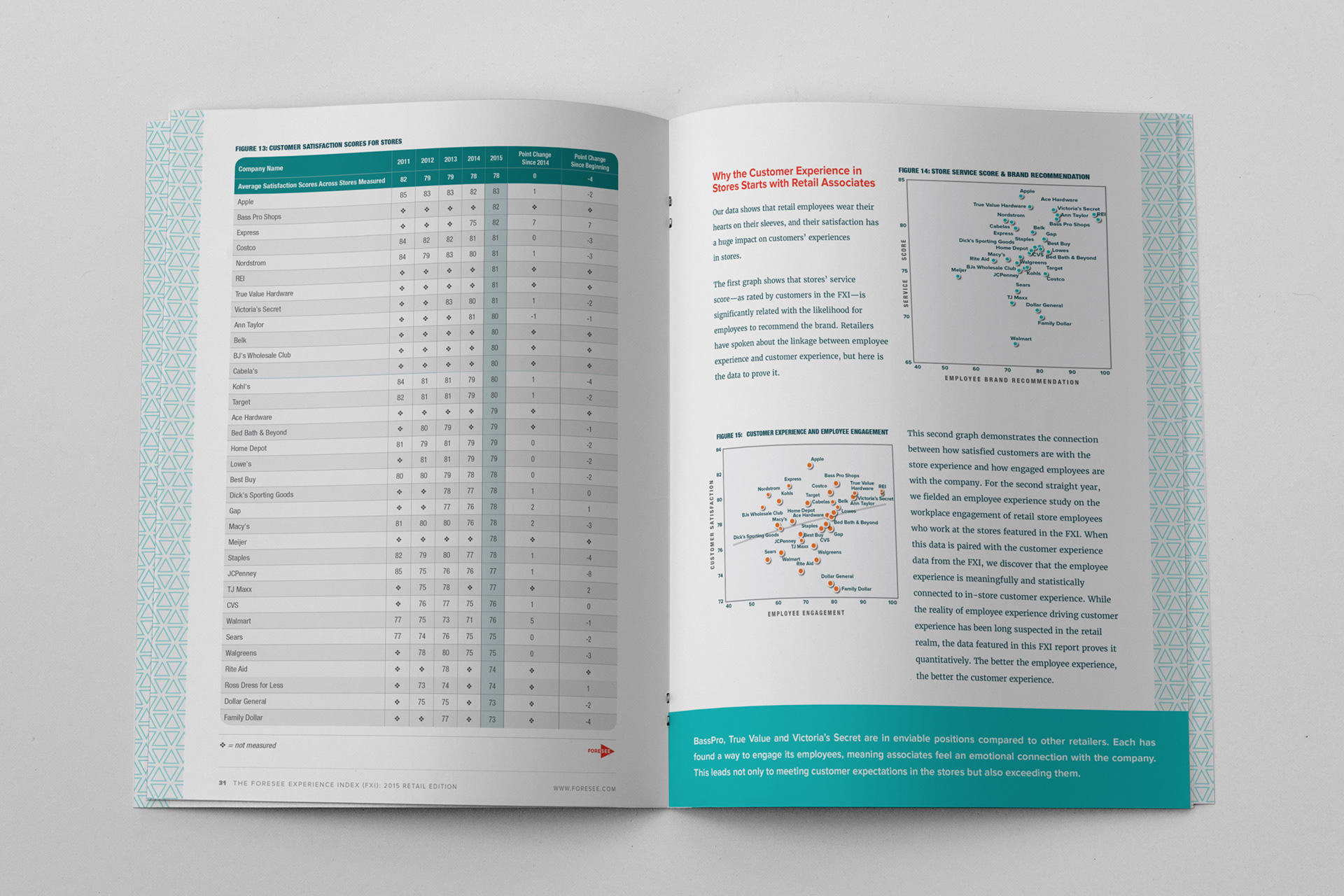 You can see how the transition evolved in the Q3 2016 E-Government Satisfaction Index below; a similar-but-not-identical look and feel, and a subtly refreshed logo.